| | |
| --- | --- |
| Company Name: | Regen Powertech Pvt Ltd |
| OldName: | |
| Group : | |
| Address: | Corp Office |
| | No.28/11 College Road, |
| | |
| City: | Chennai 600006 Tamil Nadu |
| Tel: | 42966200 –230 |
| Fax: | 3028 0199 |
| Mktg-Email : | [email protected] |
| HR-Email : | [email protected] |
| Purchase-Email : | [email protected] |
| Brands Owned : | VENSYS 77 / Vensys 70 |
---
About the Company :
Regen Powertech is promoted by Nuziveedu Seeds Pvt Ltd. (NSL), which is the flagship company of NSL Group and the largest seed company in India. The company currently has more than 100 MW of operating renewable power generation capacity The company 's state-of- the-art manufacturing facility is near Tada in Andhra Pradesh, at an investment of Rs.1700 million manufactures 1500 kw Vensys 77 turbines.
The fully integrated facility has a grand total area of 553,000 sq. ft and will be developed in a phased manner. The factory will be completed in three well-planned phases and includes top-of-line facilities for the manufacture of generator, nacelle assembly, blade assembly, tower, paint shop, stores, conveyor system plant; cafeteria, R&D and Administrative Block.
The company has launched wind turbine 'wd2.8', a 2.8 MW gearless turbine which has been certified by TUV SUD of Germany. It has developed this direct drive wind turbine through its wholly-owned subsidiary, Wind-direct GmbH, Germany. The turbine is designed according to international standard IEC 61400-01:2005. This turbine platform has three variants, wd3.0+100, wd2.8+109 and wd2.8+121, suitable for high, medium and low wind regimes.
---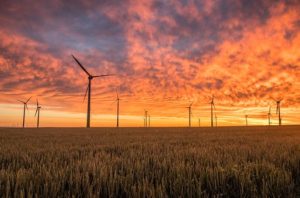 Regen Powertech is planning to set up its second manufacturing facility at Udaipur in Rajasthan with an investment of Rs ...
Read More
Personnel
Madhusudan Khemka
– Managing Director
R Sundaresh
– Joint Managing Director
Varahala Rao Kavala
– Director
B Venkataramanan
– Chief Financial Officer
---
Plant Survey No: 182 to 188, APIIC Industrial Park, Mambattu Village, Tada Mandal, Mambattu 524121 Tada Nellore Andhra Pradesh
Corp Office No.28/11 College Road, Chennai 600006 Tamil Nadu 42966200 –230 3028 0199
---
Products & Services Offered
Wind Power Equipment
Wind Power Promoters
---