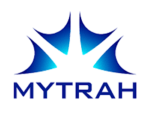 | | |
| --- | --- |
| Company Name: | Mytrah Energy India Ltd |
| OldName: | |
| Group : | |
| Address: | Corp Office |
| | 8001, 8th Floor, Q-City, |
| | Nanakramguda, Gachibowli |
| City: | Hyderabad 500032 Rangareddy Telangana |
| Tel: | 040-3376 0100 |
| Fax: | |
| Mktg-Email : | [email protected] |
| HR-Email : | |
| Purchase-Email : | |
| Brands Owned : | |
---
About the Company :
Headquartered in London, UK, the Mytrah Group is focused on delivering sustainable energy in a world without subsidies. The group is privately owned and takes a long-term view of business, guided by strong corporate values and high ethical standards. Mytrah placed an India-focused subsidiary – Mytrah Energy Limited (MEL) – on the AIM segment of the London Stock Exchange in 2010,
raising $80 million from institutional investors such as Capital Group, Blackrock and Henderson. Since then it has raised approximately $570 million of mezzanine and senior debt, to fund construction of over 500 MW of wind power in India by early 2014.
Mytrah has an international management team with worldwide financial and operations experience. This team leads an organization of over 200 people, including some of the world's most experienced wind energy professionals in the areas of (1) wind resource assessment, (2) land acquisition, (3) engineering, procurement, and construction (EPC), (4) commercial analysis, (5) vendor frameworks, (6) grid analysis, (7)
operations and maintenance and (8) financing In April 2016, the company has closed a $ 175 million Asian Development Bank (ADB) direct loan facility which will help it fund the
development of a portfolio of new wind and solar projects. It also has entered into a contract with Risen Energy Co., Ltd, a company based in Zhejiang province, China which manufactures solar PV modules, for the purchase of up to 175 MW of Solar PV Modules.
---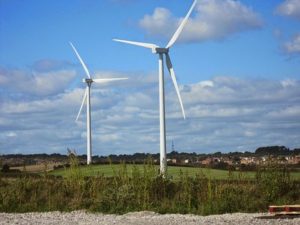 Mytrah Energy Ltd is setting up 300 MW of wind power projects in Coimbatore district of Tamil Nadu. The company ...
Read More
Mytrah Energy, an independent wind energy producer, has been awarded a 220 MW wind power project from the government of ...
Read More
Personnel
Pavan Kumar Nerella
– Head Corporate Communications And Branding.
Ravi Kailas
– Chairman
---
Branch Office World Trade Center, 3rd floor, Brigade Gateway Campus, No. 26/1 Dr. Rajkumar Road, Rajaji Nagar,
West Malleswaram, Bangalore 560055 Karnataka Tel: 080-30989000
Corp Office 8001, 8th Floor, Q-City, Nanakramguda, Gachibowli Hyderabad 500032 Rangareddy Telangana 040-3376 0100
---
Products & Services Offered
Wind Power Promoters
---